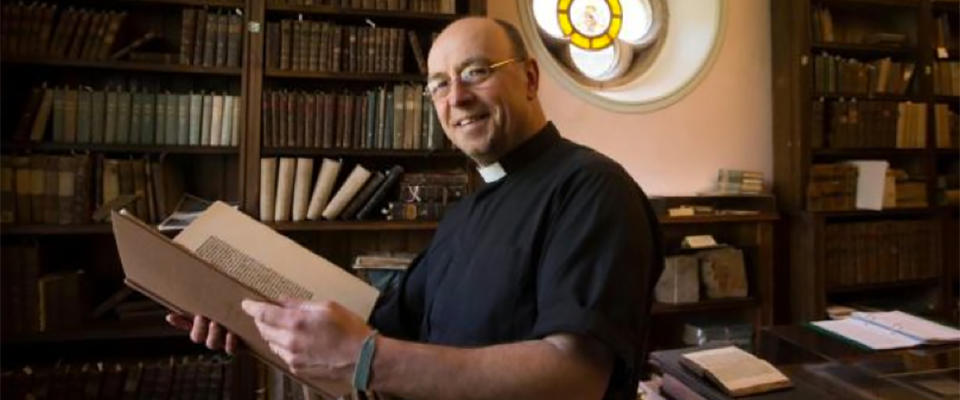 An Easter Reflection 2020
In a poem by Luci Shaw, she sees us as the first disciples who…
"…witness a miracle of fish
dawn-caught after our long night
of empty nets. Handling
his Word, we feel his flesh,
his bones, and hear his voice
calling our early-morning name."
Clergy may think that people are missing their sermons!
So it is good to remember that there were really no sermons in Holy Week and Easter.
On Maundy Thursday what does Jesus leave them?
He takes water and washes them – an example of deep service.
He prays for them to be one and to be lovers of one another.
These are the sermons every day now. During this pandemic we are witnessing such depths of selfless service and care, and a recovery of deep and humane community.
This is what it is to be disciples and indeed how the world will be blessed; not by our buildings, fine words and being right, but by the quality of our relationships…
"see how they love each other…"
…and on resurrection morning and all the appearances following there is no sermon,
or workshop on interpreting his resurrection.
Just this…he encounters people where they are, as they are
A lonely woman in a garden
A weary and regretful fisherman by a lake
A shattered couple on a long trudge home
Frightened friends hiding in a room
A man full of doubts and questions
In Holy Week Jesus doesn't give a sermon he gives himself.
At Easter there is still no sermon, he just speaks our name, "our early-morning name" where we are.
We don't need the right words, we just need to receive his love and hear his call, and live in his risen presence…which is strangely the best sermon of all.
On Good Friday the curtain of the Temple tore in two and the rocks split. Ranieri Cantalamessa writes that God has nothing against rocks ; rather the hardest heart that watches through the passion must break before such forgiving, self-giving love.
On Easter Day the rocks again shake, and the great rock is rolled away. As the hardest heart will yield before the dying Saviour, so the hardest problem, difficulty, place, the immovable hurt, the thing that blocks out the light and pervades a deadening presence… all these are rolled away in the presence of a Risen Saviour, who simply calls our early morning name.
So we are called back to the most powerful sermon of all – a life of deep service, heartfelt prayer, listening to and staying close to Jesus, cross shaped sacrificial love, and yes…life changing resurrection joy.
Dean Paul
Download the MORNING PRAYER EASTER II 2020 – HERE
Back to Archive